From the moment Linda takes the stage, her contagious smile and positive energy draws in the audience and invites them on a journey.
Linda's message is always on point and her ability to move people to action makes her the perfect communicator for any crowd.
Linda Babulic is a very ZESTY Executive Life Coach, speaker, author of the Amazon #1 International Best Seller ZEST Your Life – A Taste of Inner Wisdom.
With over 25 years of experience in the public, private and non-profit sectors she has worked with people from all walks of life — from The Right Honourable Kim Campbell, first female Prime Minister of Canada, entry level managers in the auto parts industry to federal inmates serving life sentences.
From keynote speeches, to coaching and consulting, to workshops and books, Linda addresses the growing need for connection. Her mission is to move you to a place of power, perseverance and joy. You'll feel her fierce commitment to move people beyond their perceived limits so that they can have the life and business of their dreams.
Her talks and programs serve anyone seeking greater meaning, deeper understanding and the kind of joy that comes from the heart. Her work, her energy and her smile make the world a better place.
Book Linda on your Podcast or for your Event.
SPEAKING TOPICS
3 Keys to Juicy Effective Conversation Techniques between
Women & Men
How to Create a Powerful First Impression
"We really enjoyed her ZESTY approach and fun examples."

~ Edina Jurkovic, National Sales DCNA/SCA, Bosch Rexroth Canada
Interview
with Dr. Michele Gordon
Interview
with Sally Guest
Interview with
Pierrette Raymond
Interview
with Justin Sachs
Lisa Pitel-Killah Health & Performance
Alfonso Cuadra – Ottawa Experts on Rogers TV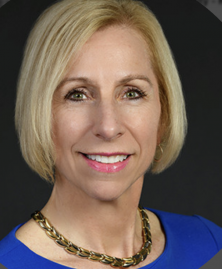 Linda's approach is like no other.
About two years ago she came into my life and asked me where I wanted to be in 5 years. As a result of answering that question, I have been able to stand in my power to do what is right for me. 
Linda is an accomplished Author, Speaker and Executive Life Coach, who shares ideas that will make you think about your own leadership role in the world! Now, more than ever, we need you all to rise to the occasion.
I would recommend her to anybody who wants to find their dreams, live a better life and feels they need just a personal touch beyond all the books you can read. Love working with Linda!
Rebecca Pearson
President & Chief Marketing Officer, WEConnect International