Rekindle Your Heart's True Dreams
Discover What You Really Want
Be Free to Live, to Love, to Leave a Legacy
When we truly step into our leadership and into our power, we can build a better world.
I can help you tap into that.
Linda Babulic
Why did we put all our hopes in a box in the attic? 
Has this happened to you?  We get so busy with our lives that we can forget about ourselves.
In this workshop, you'll crystallize what you want in your life and your business so that you're in power and control.
"This was so much fun and so interesting! Thank you for sharing your wisdom Linda."
"You have to be able to identify what you really love and really want, before you can get it."
Oprah Winfrey
You want to live a life you love, find and fulfill your dreams,  increase your impact, your joy, your laughter and your ZEST without ache and agony.
Together, we'll go on a journey to reveal your authentic self, teach you to trust your inner knowing and release your powerful energy. I'll help you improve your emotional understanding and control, and learn what matters to you in life and in business.
For over 30 years I've helped people realize their vision for their life. I'm committed to helping you. Your life isn't what you expected, you feel worn out and you've lost your direction, but you can start a journey to rediscover your dreams and realize the life you want.
You're not alone.
I'll walk with you and support you through fear and suffering, and to celebrate your successes. I'll be there as you learn to be loyal and committed to yourself and I'll challenge you to be the best version of yourself.
Inspiring, practical, easy-to-follow guidance for overcoming fear, reducing stress and creating a life with power, perseverance and joy.
You're ready to take action to achieve the life you've been longing for.
ZEST: enthusiasm, passion, love, enjoyment,
excitement, energy, spirit, get-up-and-go.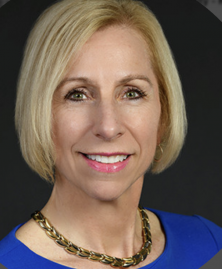 Linda's approach is like no other.
About two years ago she came into my life and asked me where I wanted to be in 5 years. As a result of answering that question, I have been able to stand in my power to do what is right for me. 
Linda is an accomplished Author, Speaker and Executive Life Coach, who shares ideas that will make you think about your own leadership role in the world! Now, more than ever, we need you all to rise to the occasion.
I would recommend her to anybody who wants to find their dreams, live a better life and feels they need just a personal touch beyond all the books you can read. Love working with Linda!
Rebecca Pearson
President & Chief Marketing Officer, WEConnect International