ZESTY
Executive Life Coach
Author of the #1 best seller:
ZEST Your Life – A Taste of Inner Wisdom
Creator of the 1:1 Influence Builder©
ZEST: enthusiasm, eagerness, keenness, zeal, passion, love, enjoyment, joy, delight, excitement, vigor, liveliness, sparkle, fire, vitality, dynamism, energy, pep, spirit, exuberance, high spirits, zip, oomph, vim, pizzazz, get-up-and-go.
What will your business career and your life look like with ZEST?
ZEST is the difference that brings you and your business to be above the rest.
Are you a business professional curious about what it would be like to go from overworking, over-stressing, trying to get ahead, spending nights and weekends away from your friends and family to taking big vacations, working from home, and sleeping like a baby?
If you're tired of watching others thriving financially, having great family time easily and seemingly effortlessly while you're still on the sidelines…
If you're tired of waiting for the "right time" or "permission" to go for your dreams and pursue the other interests hidden deep inside your heart, you know that life is too short to wait any longer.
And if you're especially tired of trying random acts of making lists of goals, setting those high expectations of yourself and not quite making it.
And you just want a plan that actually makes sense and steps that are simple to follow so you can take a vacation without checking your phone every 5 minutes.
You're in the right place.
Listen. I get it. You've done your research, you've read the books, you've invested countless hours watching motivational videos and you're doing "all the right things" and still, you're a little stuck (or maybe a lot).
Things just aren't happening as fast as you want, if at all.
You're left doubting if you can step up for massive success and growth. The thought of being in exactly the same place in a year sucks the life out of you.
You don't need to do this anymore.
Are You A Business Professional?
It's time to think differently. Learn exactly how to create a hierarchy for your tasks to ensure you're always working on what's most important to your business instead of productivity-killing "busy-work". Blast through your fears and turn your success dream into reality such as a new car, a new house, and supporting causes you believe in.
Life's too short not to follow your dreams and be left wondering what if…
Having a coach doesn't have to be so hard. You don't have to be rich to create a business that satisfies and gratifies you, a business that makes a difference in the community.
Hi, my name is Linda Babulic
Are you a business professional who wants to learn exactly how to reach your goals every single time so you never have to fall short again and be left wondering IF YOU'LL EVER GET AHEAD.
The problem of not knowing exactly what to do, not having a plan, not being clear on what you want to be, have and do —  it's nerve racking. The struggle with putting together a solid plan and following it is tough to do alone. I have developed a system that takes away the guesswork and wasted time.
Who am I and why should you listen to me? 
Let's start at the beginning…
I get asked a lot, "How did you get started, Linda? What led you to be coaching?"
It's probably best that I share with you a defining moment in my life that led me to where I am today, coaching people like you on exactly what to do to get control of your day, so you can get more done, take more time off and have less stress.
It was one week before my son's sixteenth birthday. The boys were out and my daughter and I were preparing dinner and meals for the week. I felt like superwoman. 
I'd been married for 19 years to a great man. We had a boy and a girl, good teenagers staying out of trouble, and on weekends in the winter we skied together and in the summer we all sailed together. We had a beautiful home (with indoor plumbing — something I didn't have as a child). Plus, I had an exciting job working on Parliament Hill.
We all have those things we feel zesty about, but sometimes life takes us in other directions. I took our black Labrador retriever, Thunder, for a quick 15 minute run; when I got back everything had changed. My mind stewed in confusion; instead of saying: "Let the dog in," I said something about the doctor.
I could see the words in my head, they were all jumbled up and I had to slowly put them in order, then speak. I had a migraine headache down to my elbows and while my husband drove me to the hospital emergency, the right half my body became paralyzed. Seven days in intensive care, thousands of dollars worth of medical tests, and they didn't know what the problem was or how to solve it.
Maybe you can relate – having a dream, life interrupts and all goes to hell. The ZEST is gone. Can you remember that?
Even though I was frail, fragile and worried, I hoped that in the spring, I would drive around the corner on the Rockcliffe Parkway on my way to work, to see that the big sunny slope had exploded with those bright, beautiful, yellow daffodils, and…… I would be better.
The daffodils came and went and I still felt run-down, sleepy and over-extended all the time… I had to sneak naps at work and when I took the bus home, I regularly slept through my stop. I couldn't stand any noise, movement and the flashing music videos; I still can't.
Seven nights a week, I went to bed right after dinner because I had zero energy to stay up. I remember lying there listening to the kids and the hustle, bustle and laughter that was going on without me. I was 40 years old with two children and a husband. My Mom died at 47. Is that where I was headed?    I still can't tell the story without getting emotional.
To try to boost my energy, the doctor put me on antidepressants, even though I was not depressed. These pills made me ravenous and I gained over twenty pounds. That was depressing!
And I hoped, maybe the next spring, when the daffodils bloomed, I'll be better. No, not yet.
There was still plenty of snow so I went downhill skiing with a friend. We had lunch outside in the sunshine at the top of the mountain. I fell fast asleep in my chair. My friend gave me a good shake to wake me up. After 860 days, almost two and a half years, everything looked brighter, vibrant and almost mystical. I was feeling better.
Something happened in those years and on that mountain, from feeling like superwoman that November morning to being lost, no power, no control, dragging through life day after day.
I skied like I had wings on my back, a giggle climbed up inside of me and I was singing my way down the slope.
And on my way home, the daffodils were in full bloom…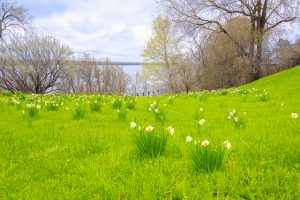 I realized… my big dreams were not gone, they were temporarily side tracked. I was in control of my life, my days and my dreams. More than that, I had a new lust, a thirst to live to the fullest and an unwavering desire to manifest my dreams and those of others.
That's why I'm so passionate about this work. It became my book, my mantra and my purpose.
I call this Living the ZEST
Once I figured out how to manifest my dreams then I started teaching other Business Professionals how they can do the same. Again and again, I watch them change right in front of my eyes!  From stuck, frustrated and spinning in circles to regaining control of their dreams and goals. Added confidence gives them courage to step forward and boost their business. That's when I knew I was on to something and I made a commitment to using my voice and to dedicate my professional life to helping other Business Professionals from a variety of industries (from Hair Salon, Real Estate, Oil and Gas to Dog Training) and more to find their chosen path to a business and life that they love.
"I contacted Linda because I was in need of direction with my businesses. After 4 months, I am further ahead and have tools to better organize myself for success. Linda's positive outlook and coaching built up my confidence and started me off on my journey to fully ZEST my life."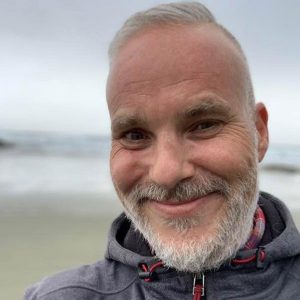 My experience with Linda was awesome. She taught me to put my priorities in the order and ever since I have balance in my personal and professional life. I'm a lot happier, more organized and focused.
Over the past twenty five years, I've worked with many private clients, facilitated corporate training sessions, been interviewed on television and in podcasts, spoken in front of numerous audiences as the MC and the host of my own live stage show.
1:1 Influence Builder© 5 step system:
#1 Assessment and review: Where are you and where do you want to be?
#2 Values: Know what they are and let them guide you.
#3 Define your unique purpose with absolute clarity: Rediscover and leverage your abilities, strengths and talents.
#4 Learn effective conversation techniques to remove confusion and watch productivity soar.
#5 Time management: Identify and reduce time wasters and implement easy time management tools and techniques.
Together we develop the personal step by step map you need to give your life and your business a boost.
I was feeling stuck, frustrated and spinning in circles. Hiring Linda was the best decision I could have made for myself and my business. Linda helped me regain control of my dreams and goals.
Linda has a true gift of insight and is a master at restoring and renewing the physical, mental, emotional, and spiritual levels of being. I came away with a great sense of personal wellbeing and inner calm which helped me create a detailed map of my professional future. I highly recommend working with her if your personal and business vision is clouded.
I've been there. And I found practical ways that helped me and they can help you too. And I have a track record of supporting my clients to breakthrough to success.
Desperately wanting to quit being a secretary. I was done with temperamental bosses, I could no longer tolerate being underpaid for my skills and talents. Yet, I couldn't seem to figure out how to step into being the boss. And in all honesty, I doubted my ability to really create a viable business that people would want my services.
I felt like I was wasting my time and money on the wrong things. I was frustrated with my lack of results while I watched how others were succeeding just because they had been there for years. I wondered what I was doing wrong…
I was winging it, trying to piece things together on my own. Being the boss was much harder than I expected.
I lacked the mentoring and guidance that I needed. I struggled with knowing what I should do. It felt so personal when people said "no." And it was frustrating to watch other people getting the leadership jobs that I wanted.
I remember applying for a job that I had secretly been doing for months. I protected the colleague who had been training me and I never told the boss. I was flatly denied. I went home and cried. Then I pulled up my big girls pants and made a decision that would change everything.
I stepped out of my comfort zone and I found a mentor that I could trust, someone who believed in me. I said "yes" to my dreams and I'm not gonna lie, it scared me! It cost what I thought was a small fortune, and yet, I knew it was an investment in my own success. Turns out it was an investment for my clients and my family too.
From living in fear of the future to clearly being able to see myself with confidence and then onto having my own corporate training company. I was blown away at how it all came together.
I cleaned up my past and starting teaching assembly line workers in the auto parts industry how they could do the same. Their relationships with each other changed. No more fist fights in the parking lot.
Helping Business Professionals find their chosen path to a business and a life that they love. Building a business that impacts people in a positive way.
Since then, I've worked with many private clients, facilitated corporate training sessions, spoken in front of numerous audiences, been featured in numerous podcasts and been on television.
1:1 Business Influence Builder © system is values based, includes developing a strategic plan and my corporate training programs.
Together we lay out the exact steps every Business Professional needs to apply to give your business career a boost.
I am so passionate about helping you get the right things done right because it breaks my heart to see smart, hard working people flailing about trying to figure things out. With me you get a personally committed partner to link arms with. 
The number one problem I see in the coaching industry is that most coaches have a narrow focus restricted to their certification process. They can't help you and your staff be better leaders. They just don't have the tools and the experience.
Who are your clients? Who do you work with?
I work with people who are brave, curious and committed to being better leaders in their business, their life and their community.
People who are:
Business Professionals
Business Owners
Financial Advisors
Insurance Brokers
Coaches
Consultants
Service Based Entrepreneurs
"It's Your Time to Influence, Get Known and Attract Your Ideal Clients"
What will it take from me to be a successful client?
The 1:1 Influence Builder© system was created for people who are absolutely excited and dead serious about moving their business to the next level and beyond. This means no more beating yourself up, no more saying "I don't have time" or "I'll start someday when…" The 1:1 Influence Builder© system was created for you to have a framework in place within a few months, that will lead you to organize your time, effectively manage your staff, and learn to have confidence in yourself so that you make more money and have less stress.
Being a Business Professional myself, I'm known to work best with other Business Professionals, people who are committed to their success no matter what. I work best with those who are ready to get going and just want to know exactly what steps to take to grow a thriving business.
My most successful client case studies over the years say – "just tell me what to do and I'll do it!"
Consider what you'll do with me to be a fast paced, no fluff, crash course on everything you need to know to be the leader you need to be to mega leap your business. You will be expected to take serious and consistent action. No excuses. This is a very different way of thinking and full on support while you achieve this incredibly exciting goal: to move out of chaos into clarity, confidence and power this year.
For what type of professionals are your programs NOT going to work?
I will only work with high-achieving go-getters who are willing to do what it takes to turn their business dreams into a reality.
I only take on clients that I know I can help, so that makes me very selective on who I take. I turn away people who aren't suitable for my programs that I don't believe they will get the results they signed up for.
The 1:1 Influence Builder©  system and programs are NOT for those who have zero money coming in and are financially desperate to cover basic living expenses. At least not right now.
It's been my experience that people under severe financial crisis don't trust the process and the coaching and don't do the work (probably because they spend their time and energy worrying about where they are going to get next month's rent or mortgage payment.)
If you fall in this category, it's absolutely OK. We've all had challenging financial times. I recommend you do these two things:
1. Get some money coming in with a full-time or part-time job at the very least, and then call me. This will take the edge off and provide a little more peace of mind so that you're able to focus on the 1:1 Influence Builder©  system. Once you start seeing the clients come in regularly as a result of our work, you can then start reducing the hours you work at that other job and focus on your own business replacing that income.
2. Sign up for the free Dreams and Desires Process. The free information https://lindababulic.com/get-zest-now/ will get you started towards your goals until you're ready to work with me one-on-one. Read my weekly tips to help you gain more clarity and confidence and take action on them right away. When you're ready, call me and we'll get you started. (I'm in no rush and will be here when you need me.)
I am not here to serve wimps, whiners, worriers, complainers, long winded story tellers. If you are one of these people, I gently and respectfully ask that you not call and I hope you understand why. We'll probably just not work well together, and I wouldn't want you to waste your time or money.
The 1:1 Influence Builder© system.
Five major steps on your path…
#1 Assessment and review: Where are you and where do you want to be?
#2 Values: Know what they are and let them guide you.
#3 Define your unique purpose with absolute clarity: Rediscover and leverage your abilities, strengths and talents.
#4 Learn effective conversation techniques to remove confusion and increase productivity.
#5 Time management: Identify and reduce time wasters and implement easy time management tools and techniques.
Private Coaching Topics
#1 Assessment and review:
No more guesswork. Know where you are now & get going to where do you want to be?
Feeling frustrated in your business but not sure why? From the outside looking in, it looks like you have it all together, but….
No more stumbling and bumbling. Get on the direct path to share your gifts and have more impact, make a difference in your community and feel excited to take on the day versus dreading what you have to face.
Finding yourself in boom and bust cycles in your business. We'll get to the bottom of it and uncover exactly what is stopping you from creating consistent clients and revenue in your business.
Undo your biggest bad habit…
#2 Values:
Know what they are, live by them and let them guide you.
Stand fully in your power as a person of truth, integrity, and honesty. If 'adventure' is one of your values then live 'adventure' fully and if it's not then don't let anyone drag you up a mountain and if it's not then don't let anyone drag you up a mountain or into something you don't value.
#3 Define your passion and purpose and step into it with clarity, faith and confidence:
Rediscover and leverage your abilities, strengths and talents.
Learn my 3 prong approach to decision making, so you can confidently make quick decisions and trust yourself again even if you've had some blunders along the way that got you down.
Accountability, guidance and a mentor that will keep you honest and on track.
Reconcile your day to day life with owning a business and doing both fantastically. Create the perfect business for you.
Feeling stuck wondering what to focus on next? We'll map out a 90 day step by step profit plan so you can have full clarity on what to do and when so you can consistently hit your business targets and still have a life to enjoy activities with your friends and  family.
#4 Learn effective conversation techniques:
Misunderstanding causes chaos. Create better understanding.
Learn how to increase your visibility and your know, like and trust factor.
Increase clarity and remove confusion.
Develop clear questions and directions.
#5 Time management:
Identify time wasters. Know where to focus your time for maximum results.
Know exactly what you need to be doing and when. No more flailing about trying to figure out what to focus on.
Prioritize and schedule step by step processes and systems.
Feel confident in exactly what you need to do and when.
Say goodbye to working until 3 AM. Get time management principles that actually work.
No more guesswork and flailing about trying to figure out what to focus on.
Learn exactly how to reach your goals every single time so you never have to fall short again and be left wondering IF YOU'LL EVER GET AHEAD. 
Finally get in control of your day, so you can get more done, take more time off and have less stress. 
Step into the strategic CEO role. No more having to do it all yourself. Get ahead of your day so you're not spending all your time putting out fires and dealing with PETTY hassles. 
Gain the self-confidence you crave (You are good enough). Increase your overall happiness and enjoy a higher quality of life. 
Get out of a constant state of uncertainty, fear and stress. With support and guidance break free of negative self-talk and build your self-esteem and self-love.
YOU are part of a new group of business professionals who come from a centre of integrity and service. YOU are living and leaving a legacy by the life that you live and person that you are. Be open and receptive to welcome prosperity and abundance.
Does this really work?
Yes! The result of our work is an approach to discover what has you stuck, release and get into the flow.
Here's What I Know Is Possible For You
Just Imagine…
::  Being in awe each and every day at how lucky you are to finally have gotten crystal clear on your desires and the business you are meant to have.
::  Walking into a room, being able to answer "what do you do" so articulately, clearing and compellingly that they beg for your business card and want to work with you.
::  Having a brief (less than 3 minutes) chat with someone they offer to promote you because of the value you gave them.
::  Being introduced in such a way that they immediately want to meet with you and they hire you.
::  You have a business and a life that you love, it comes so naturally to you and you can't believe you're doing it all without stress and worry!
::  You have the time and freedom to actually plan your next move so that you can have massive impact.
::  Being able to create a money making business so you can spend time with your friends and family, travel and have some fun.
::  Enjoying regular sleep – no more busy brain keeping you worried and awake all night.
::  Having 'ME TIME' and still have time to spend with those you love. That's right, no more guilt about taking 'me time" because you really earned it!
::  Effortlessly attracting repeat clients who pay on time, sing your praises and refer you to other ideal clients.
::  I become your business partner, guiding you through the maze of how to organize your time, effectively manage your staff, and learn to have confidence in yourself so that you make more money and have less stress.
Linda embodies the ZEST that she inspires in others to awaken, develop and actualize inner wisdom. She has supported me in zeroing-in to focus on my personal and business goals as an entrepreneur, taking me out of my comfort zone and encouraging me to set the bar higher. If you need professional training for employees, business coaching or a vibrant public speaker for your conference, Linda should be the first person you call.
I was worn out and had lost sight of my dreams and becoming less motivated. Having Linda as my life coach has helped me find my direction to my dreams. Linda is not only my coach for my thriving business that has doubled (in only 4 months) but also coaching me through my personal life to balance the two.
Why this is unlike the guru led mass coaching programs where you get the same advice no matter what industry you're in"?
My core differentiators as a coach probably boil down to two things — my vast 25+ years of experience as an accomplished corporate trainer, author, speaker, and motivator… my clients have said that my differentiator is my uncanny ability to bring out the best in themselves and tap into their inner wisdom to achieve their goals. They also like the fact that I've been married for more than four decades — to the same man. They're fascinated and they want to understand what it takes to make that happen.
Here are my key differentiators:
::  25+ years experience in coaching, training, teaching, writing, and creating and delivering successful programs to companies and individuals.
::  The practices of establishing strong agreements, learning effective conversation techniques and time management will improve your entire life.
::  My training, teaching, and coaching style – fun but structured…flexible but intense…active but dynamic.
::  I'll keep you accountable and moving forward toward your dreams and positive outcomes.
It won't work for me because…
I know what you're thinking right now. This all sounds too good to be true. I mean, HOW is this really possible? Sure it would be nice, but you doubt if you're destined for it to be your reality (especially when you're feeling so stuck).
You're thinking… It won't work for me because…. it's not the right time, … I have no time, I don't have enough money, how can I justify spending money on this?
I get it. I was in your exact shoes not too long ago. You're so ready to move your business to the next level, but you're feeling stuck because you don't even know what the next level might be. You're thinking this is just too hard and feel locked into it. Or maybe you're ready to take your business to the next level but you're a little scared (ok, maybe a lot), confused, unclear and lacking the confidence to move forward on your own.
You're thinking maybe it's best to give up and avoid any further disappointment. You don't want to make the wrong decision. You know you need help. You're searching for clarity. You want to know that you're on the right path.
I bet you've been thinking "Is this too big a stretch for me?" or "What do I really know about working with a coach — apparently nothing?"
I get it. It feels like there is a lot you have to master if you want to create your dream business that actually supports you in the lifestyle you want. You think you need to have all your ducks in a row, be well prepared or well organized.  But it doesn't have to be so complicated. When the mother duck starts walking the ducklings line up behind her.
The 1:1 Influence Builder© system takes you by the hand. Just one step at a time. Fully supported. Fully accountable. No fluff.
You'll be working directly with me. We'll lock arms and take this journey together. No more feeling alone and not being able to share what is really going on with you. Working with me, you'll have a confidential sounding board, support and you'll know the exact steps to take and when.
I get what it's like to take that leap and just go for it, even when you have no idea what will be on the other end. If you're ready to take that leap, then click the orange button and let's have a conversation.
I'M READY, THIS IS FOR ME
Can I talk to some of your clients to see what it's like to work with you?
Yes, go for it! Hop over to the Client Testimonials page and read their stories. Notice which ones you feel drawn to, either because the person is in a similar situation as you or has gotten the results you want to get too. Then feel free to contact them and ask what they got from working with me and my program.
How quickly can I expect results?
That depends on how quickly you take action and make those inner shifts. Some clients are ready to go and start to implement their growth plan in just a few weeks, while others have a bit more work to do first. It also depends on the time and energy you're willing to invest and if you're taking action.
What makes the difference between your clients who get results fast? How can I guarantee to get my business to the next level in record time?
Do all of your homework and be 100% committed to your success. This is a process, a proven one at that and it only works if you take action and implement all of the steps. All my clients who have diligently followed each step of the 1:1 Influence Builder© system have successfully moved out of chaos into clarity, confidence and power. One client doubled her business in just four months.
Linda, based on everything I've read and heard about you, I know you're the one I want to learn from. What are my options for getting started with you?
Congratulations on making a decision for success! It's your time.
Today's the day things change.
I'm happy to work with you to achieve your business goals. The best way to work with me is in my four month 1:1 Business Influence Builder © system.
Here's some of the results you can expect…
Learn exactly how to reach your goals every single time so you never have to fall short again and be left wondering IF YOU'LL EVER GET AHEAD.
Finally get in control of your day, so you can get more done, take more time off and have less stress.
Create a dynamic profit plan with a direct impact on your bottom line and in your pocket.
Step into the strategic CEO role. No more having to do it all yourself. Get ahead of your day so you're not spending all your time putting out fires and dealing with PETTY hassles.
You deserve a business life that gives you the freedom, flexibility and income you crave. I'm here to show you how.
It was a big leap for me to invest in myself to grow my business. I had a husband to think about. It wasn't just about me. But I knew in my heart that I was meant for this.
When I finally made the DECISION to spend the money, it wasn't pretty. Yes, I took that initial leap (which was huge), but I found it very challenging to get let go of the guilt of using our family money on just me.
When I finally invested in a high-level coach I realized…
I had been spinning my wheels, wasting time on busy work. You know, reading all the books, jumping from one program to another without a clear step by step plan, support and accountability.
It doesn't take years to move your business. Try months. That's right — not years, but months!
I know THIS IS POSSIBLE FOR YOU!
Don't put it off any longer! Turn your someday into today.
Let me show you how…
How Does Coaching Work?
Book your complimentary discover below.
You'll receive an email to answer a few questions.
On this call we'll get clear on your vision, uncover what's slowing you down or standing in your way and make sure we're are a good fit for a coaching relationship.
If I can help you and we're a good fit, then I will invite you to be one of the select few clients I take on each month.
You'll get a contract and a personalized Welcome Pack (which gets you started even before we have our first coaching call).
We'll schedule your standing coaching calls.
You'll be telling me about the amazing shifts, "ah-ha" moments, pivotal shifts and wins that you are making in your business, and I'll give you direction to amplify your results and compress your timeline.
>>>> I'M READY, THIS IS FOR ME
"I now have a plan customized for my life. Wow! This is much more than I expected. The individual sessions have given me a base and a guide to go by that I can work on with confidence because all I need to do is take little steps and practice to improve and live my everyday life with ZEST!"
~ Suzanne Rose
"I didn't expect my life to be like this. I expected…."
Watch the video. Is this you?
I help women in leadership crystallize what they want in business and life so that they are in power and control. And then, I help them build a strategy to align, amplify and attract their ZESTY dreams.
Unlike many, we bring this to life through open heart connection, defining values, and the wisdom of ancient women's teachings.
A portion of the fees go to support: