Clarify your Dreams
Dissolve Obstacles and Barriers
Take Action to Create an Outstanding Life
If you're not paying full attention to your life and consciously deciding where and how you want it to go, you'll soon be blown around like a leaf in the wind. Everyone else will be in control of your life and you'll be left feeling listless and remorseful for the life you could have had.
As a Certified Dream Coach®, I help you achieve the life you want. Some people get confused by the name: Dream Coaching® has nothing to do with sleep – on the contrary, you must be more awake than ever before.This coaching program focuses on connecting to your life dreams, and becoming a more inspired and joyous person.
The formula for Making Your Dreams Real® is simple, and applies not only to your personal dreams, but also to your vision for your work and your organization:
STEP 1
Get clear about your life dreams. What do you want to be, have and do?
STEP 2
Remove obstacles and beliefs that are holding you back from achieving your dreams.
STEP 3
Build a supportive environment to live your dreams, and your inspired life.
I promise you'll see the results.
Move from confusion and frustration to knowing exactly what you want and don't want in your life

Dissolve barriers that keep you doubting yourself and feeling like you never have enough and are never enough

Discover your values and align everything you do with your values

Become more effective every day in every way

Be able to design actionable steps to accomplish unparalleled results
Throughout the process, I'll be at your side to:
Nudge you to stay focused on your dreams

Hold you responsible and accountable

Speak the truth

Relate, reflect and help you produce the results and the life you want
The program is designed in ten sessions, one sixty-minute session per week. Optional addition of two sessions. We can meet in person, by phone or online chat. Between each session, you'll have "homework" to put what you learn into practice.
$2997.00 + HST (Payment plans available)
Let's start making your Dreams come true!
I have been trained and certified by Marcia Wieder, founder of Dream University® and creator of Dream Coaching®. A professional inspiring speaker, bestselling author and global visionary leader. She's been a repeat guest on the Oprah Winfrey Show, had her own PBS television special, has taught at Stanford's Business School, authored 15 books and has helped thousands of people from all walks of life. Marcia lives in Rome, where she is following her own dreams.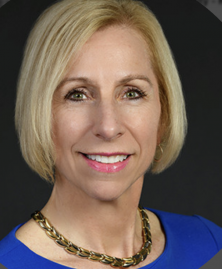 Linda's approach is like no other.
About two years ago she came into my life and asked me where I wanted to be in 5 years. As a result of answering that question, I have been able to stand in my power to do what is right for me. 
Linda is an accomplished Author, Speaker and Executive Life Coach, who shares ideas that will make you think about your own leadership role in the world! Now, more than ever, we need you all to rise to the occasion.
I would recommend her to anybody who wants to find their dreams, live a better life and feels they need just a personal touch beyond all the books you can read. Love working with Linda!
Rebecca Pearson